Logo Design, Stationery, Web Design
Design for a Cuban Experience
Guantanamera –now named CUBA512– is an authentic cuban restaurant located in South Austin. They specialized in traditional cuban dishes such as ropa vieja, cuban sandwiches and mojitos as well as fusioning cuban recipes with other latinamerican dishes.
I designed the Guantanamera Restaurant logo back in 2015. The main concept is based on the Old Havana street signs and its eclectic architecture that evolves towards the Art Deco style when approaching newer parts of the city built between 1925-1935

Once the logo was finished, I was commisioned by the owner to do some basic stationery, design the website and to provide some interior design consulting. It was very rewarding to work on this projects since I was in charge of the whole design aspect of the restaurant –both online and offline–. As a design professional, I was very proud to see all the pieces of the visual identity coming together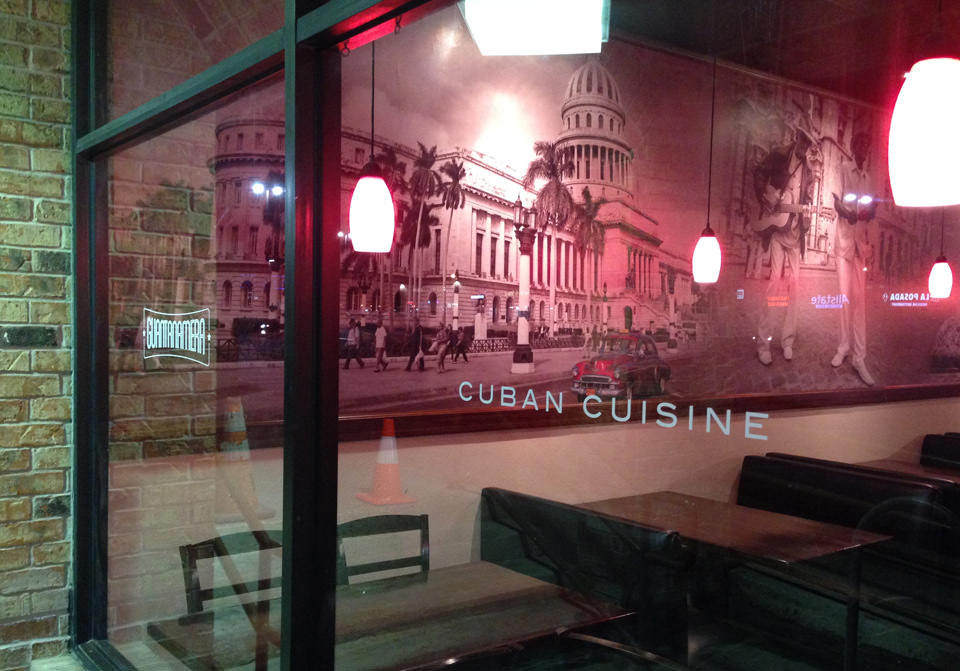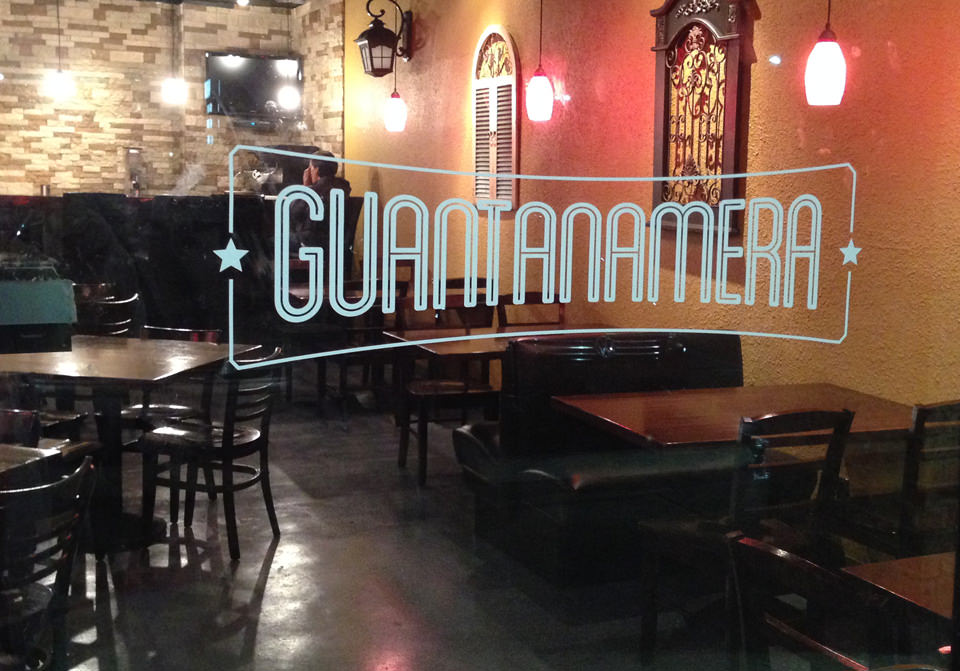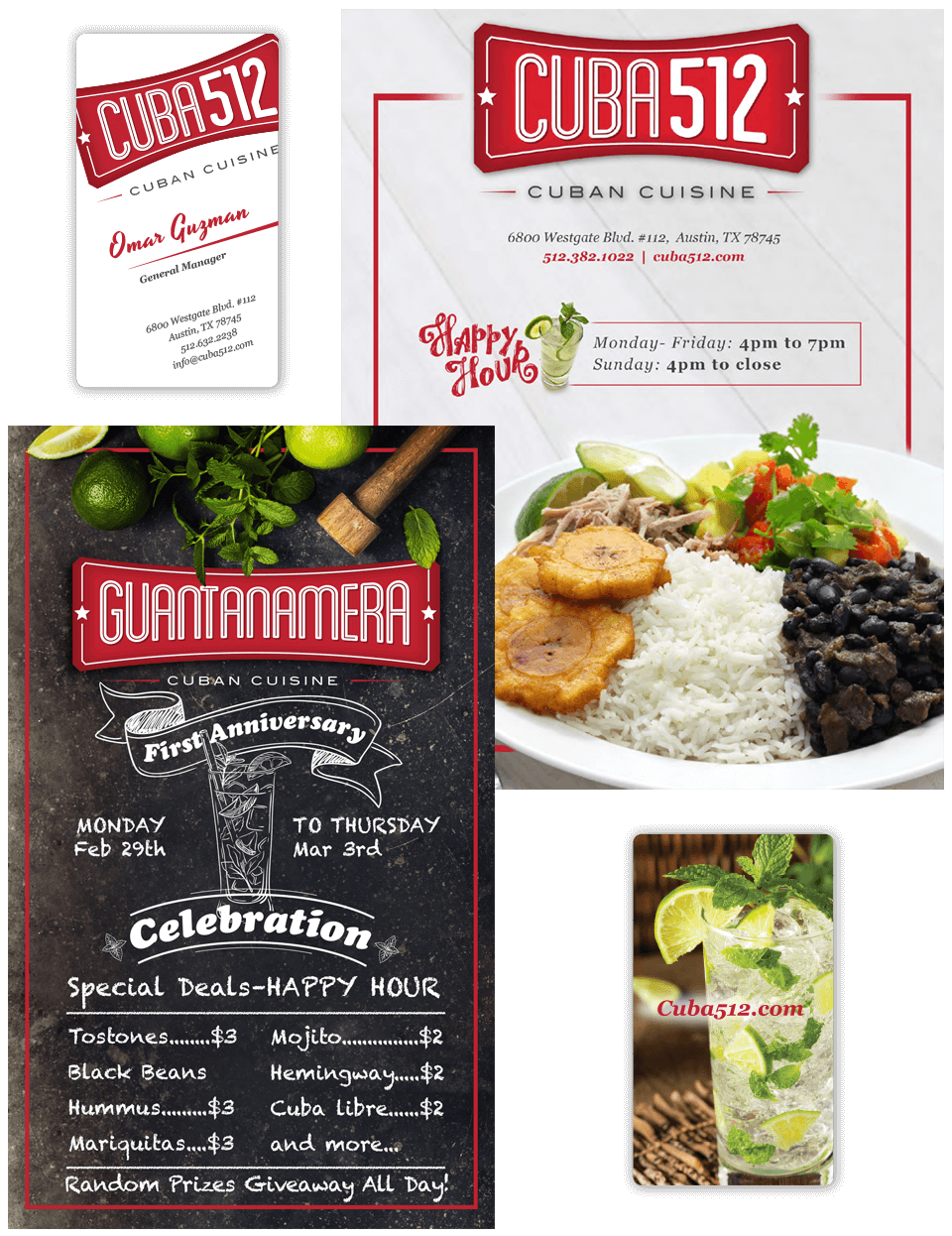 The Website
The website was designed as a key element to bring all the brand –online and offline– experience together. The main requirements were having a one page website to show the restaurant location, a brief story, food menu and specialties and some space to promote new events and/or client reviews. All of this within and efficient platform that gave priority to a 'mobile first' experience.